Freedom from Back Pain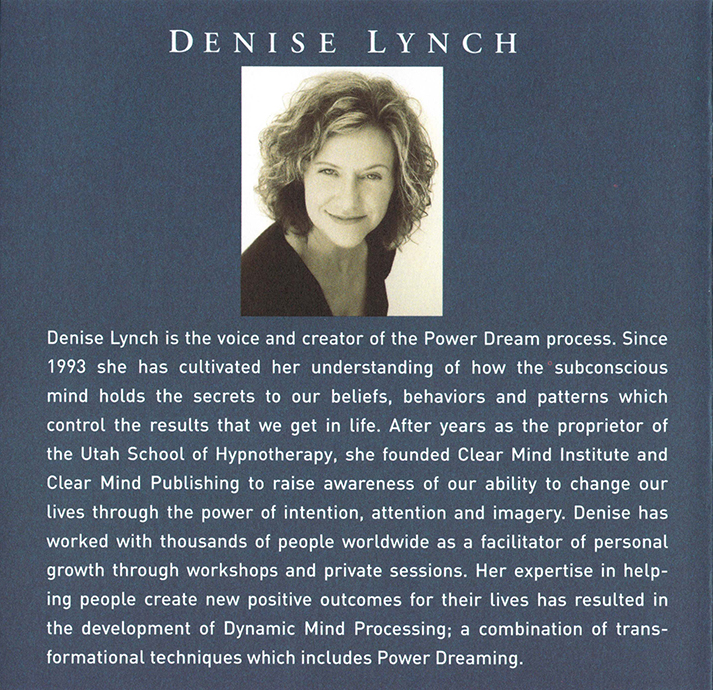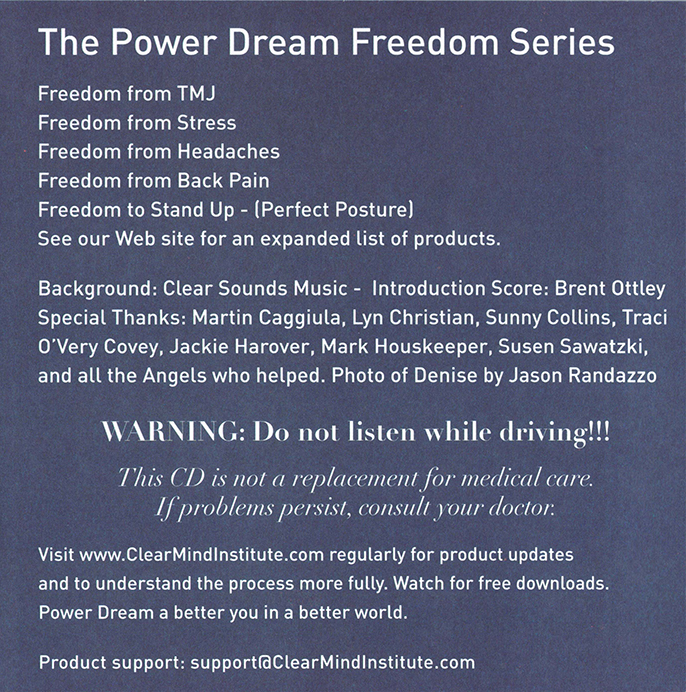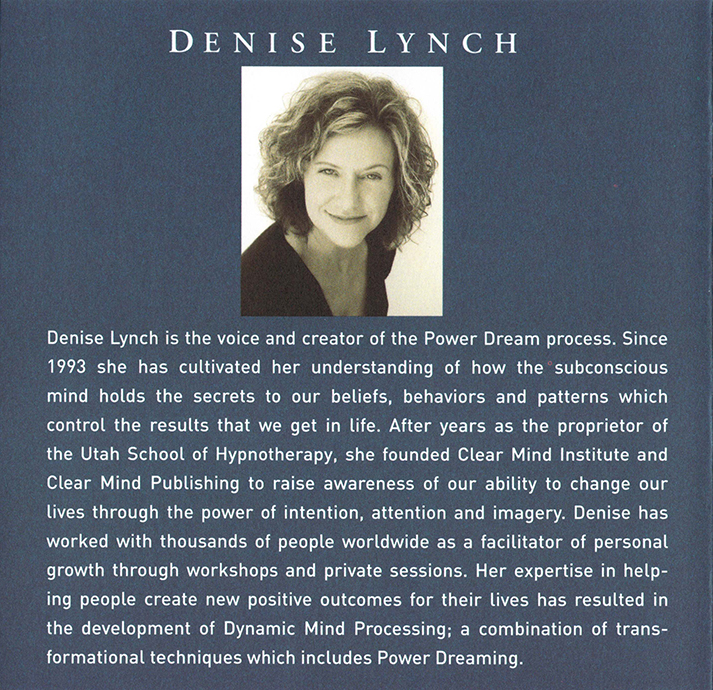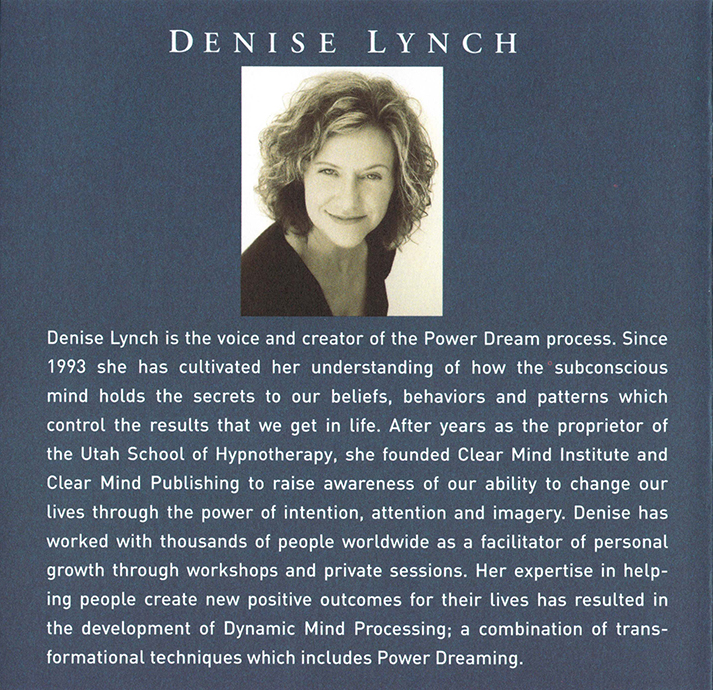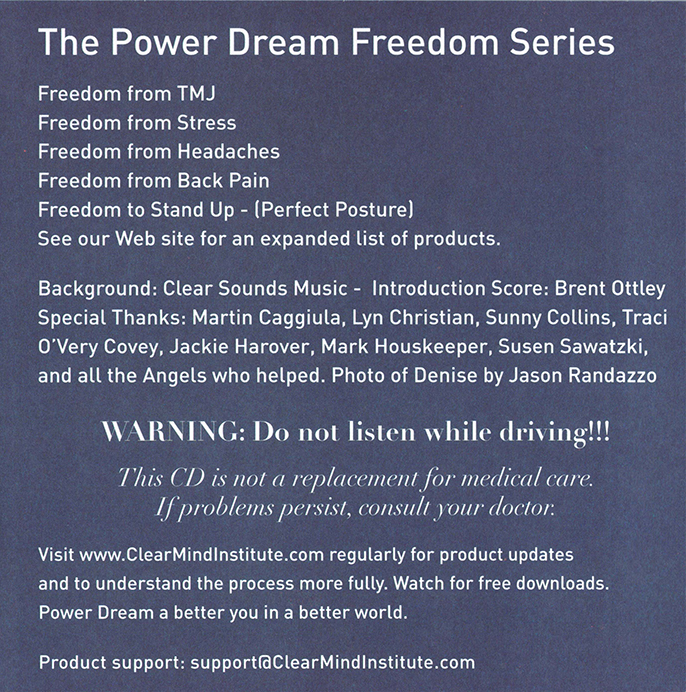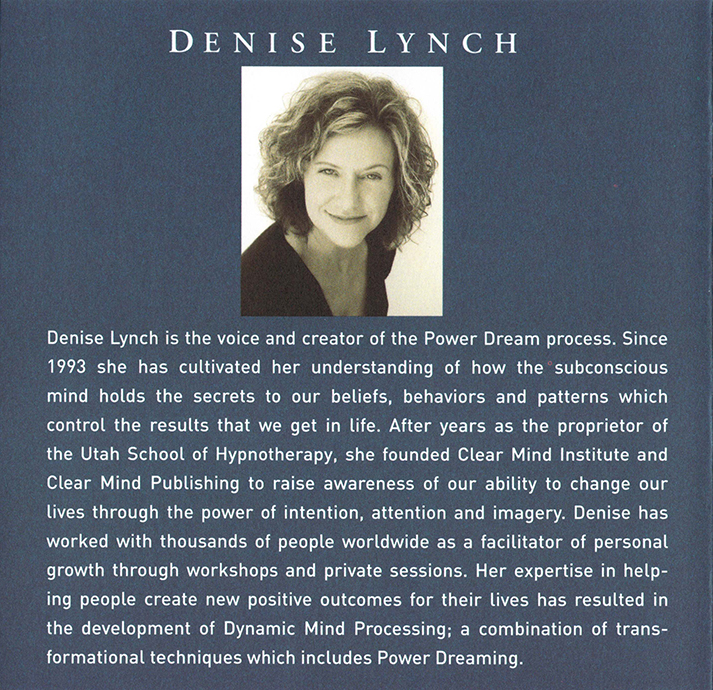 Freedom from Back Pain
Click here to listen to a sample
This CD was designed to relieve physical pain of any kind. Your brain has the ability to produce a natural state of analgesia and anesthesia.
Please note that upon placing your order, you will receive an email with a link to your download. You will need to be at a computer to download, many mobile devices are not currently supported.
Power Dreaming for Freedom From Back Pain includes two processes. Track 2 is a conditioning session which teaches you a system to relax below the sensation of pain. Each time you use it, you will get better and faster at it. Eventually you can produce the analgesic state even while at dinner or at the movies!
Track 3 not only reinforces the system in track 2, but also addresses the emotional causes associated with back pain. These causes can include harboring old and forgotten anger, unforgiveness of self, feeling unsupported in the world and the rigidity of harsh expectations. Through the listening of this process you can release these old stored emotions and regain flexibility and strength both mentally and physically. Highly recommended!