Effortless Weight Loss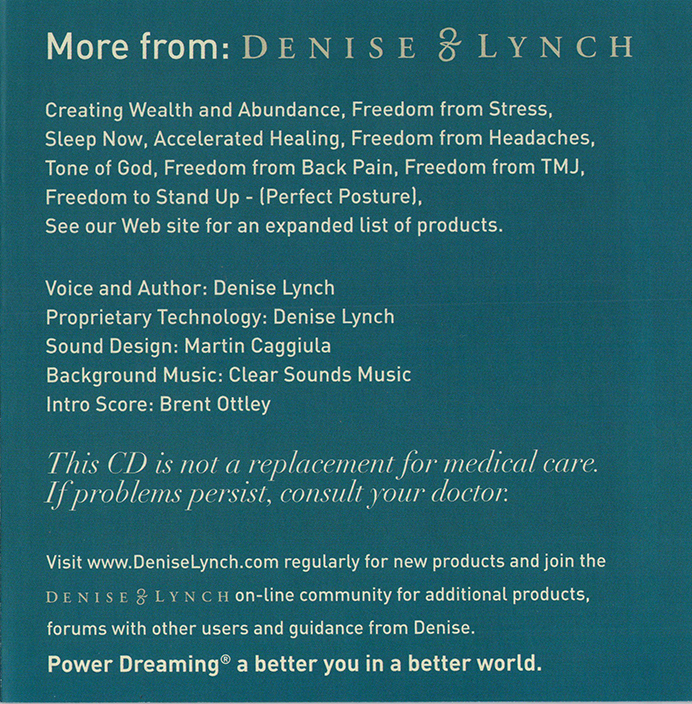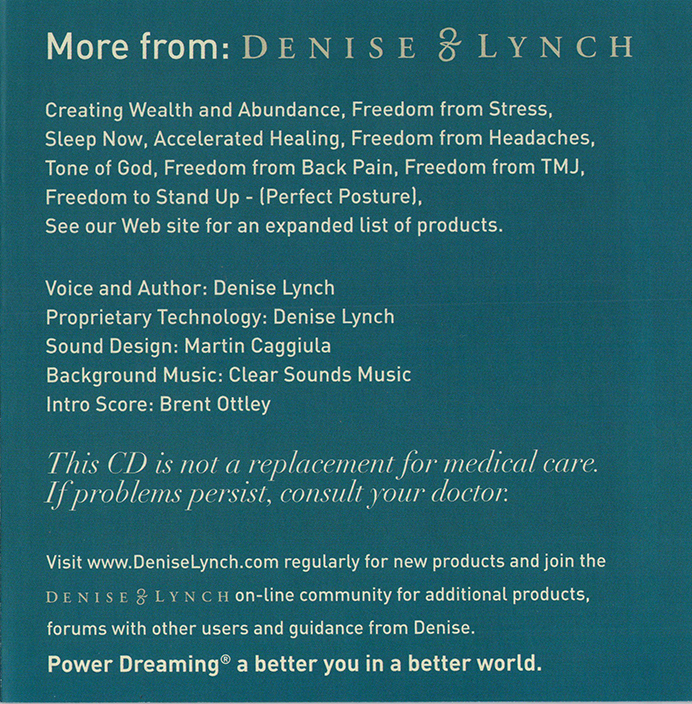 Effortless Weight Loss
Click here to listen to a sample
Make the mind and body connection to thin with the masterful Denise Lynch!
Claim your naturally thin body now
Gain control of emotional eating immediately
Own the "I can do it" attitude today
Focus on enjoying your life and feeling energized
Take control and start losing today
Please note that upon placing your order, you will receive an email with a link to your download. You will need to be at a computer to download, many mobile devices are not currently supported.
Power Dreaming® is an effective way to get on track without trying.
Relax into your natural behaviors
Change is easy and you can do it
Changing you inner state will change your outer state